Prof. Dr. Andrea Bréard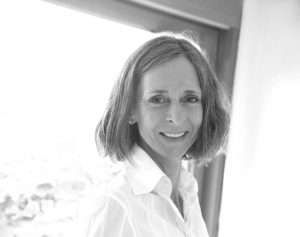 Studying mathematics, computer science, and sinology in Munich and Shanghai led me almost naturally to the interface between mathematics and sinology, with research topics ranging from ancient times to the 21st century. I have recently completed a book manuscript which is an annotated translation and bilingual edition of Li Shanlan's 李善蘭 number theoretical book written entirely in natural language, the Analogical Categories of Discrete Accumulations 垛積比類 from 1876. Within Sin-aps, I am, among others, developing a project on the quantification of "race" in 20th century China (see an abstract of my recent article here).  
Research interests
the role of quantification in science, state, and society in terms of its global and conceptual entanglements in modern China
the study of modalities of reasoning with numbers, not in the sense of Euclidean proof, but culturally in the sense of embedding socially and statistically constructed numbers in narratives in pre-modern and modern China
the politicization and instrumentalization, as well as the cultural relevance of only seemingly neutral, objective mathematics in China in a global perspective (19th to 21st centuries)
the algorithmic language of mathematics, especially its formal character
the statistical analysis of records of numbers on oracle bones for the reconstitution of divinatory techniques in Chinese antiquity
Awards
Andrea Bréard

: Mitgliedschaft Nationale Akademie der Wissenschaften Leopoldina – 2021

Andrea Bréard

: Alexander von Humboldt-Professur (Alexander von Humboldt-Stiftung) – 2021

Andrea Bréard

: Corresponding Member, International Academy of the History of Science (International Academy of the History of Science) – 2015

Andrea Bréard

: Prix des Jeunes Historiens, Académie Internationale d'Histoire des Sciences (Académie Internationale d'Histoire des Sciences) – 1999

Andrea Bréard

: Prix de thèse, Fondation Sino-Française pour l'Education et la Culture (Fondation Sino-Française pour l'Education et la Culture) – 1998
Projects
Subproject KoWinChi@FAU

(Third Party Funds Group – Sub project)

Overall project: Kompetent wissenschaftlich interagieren mit China
Term: 1. September 2023 - 31. August 2026
Funding source: BMBF / Verbundprojekt

Cooperation with China is indispensable in many scientific disciplines. Chinese scientists today conduct research at an international level. Especially in natural science, the education of young Chinese scientists is often outstanding. In addition, Chinese institutions offer attractive research opportunities. Research cooperation with China therefore takes place today on an equal footing. At the same time, cooperation has become more complex because it takes place against the background of increased economic competition and system rivalry. Economic competition leads to concerns regarding intellectual property rights, industrial espionage or dual-use technologies. System rivalry raises questions about the safety of foreign scientists in China, the protection of freedom of expression, and academic freedom in general. The existing differences in scientific culture and academic socialization pose significant challenges for cooperation and the training of young Chinese scientists in Germany. Against this background, the project "Competence in Research Cooperation with China" (KoWinChi) aims to prepare scientists and science support staff at universities and research institutions for cooperation with China.

The project is developing a modular system of training units that encourage interaction and exchange. The persons in the target groups can select modules to put together an individual training plan. The modules can be embedded in existing training programs of the participating universities and science organizations or combined to form a certificate.

The aim of the sub-project is to develop the social science content of the modules in close cooperation with the project partner and to ensure the marketing and evaluation of the concept.

Sinology - algorithms, prognostics and statistics

(Third Party Funds Single)

Term:

1. February 2021 - 31. January 2026

Funding source:

Humboldt-Stiftung / Alexander von Humboldt-Professur

URL: http://sin-aps.fau.de

Internationaler Preis für Forschung in Deutschland - Frau Prof. Breard

(Third Party Funds Single)

Term: 1. February 2021 - 31. January 2026
Funding source: Humboldt-Stiftung / Alexander von Humboldt-Professur

China Knowledge Networks

(Non-FAU Project)

Term:

1. January 2020 - 31. December 2024

Funding source:

Deutsche Forschungsgemeinschaft (DFG), andere Förderorganisation

URL: https://sinonet.hypotheses.org/

Unser trilaterales Vorhaben ist wissenschafts-­ und disziplingeschichtlich: es betrifft Akteure des Wissenstransfers mit China seit Mitte des 19. Jhds. Sie werden in ihren komplexen Identitäten und globalen Netzwerken verstanden, die zur Schaffung von Wissen in beiden Richtungen beigetragen haben und durch Übersetzungsprozesse die Universalität (und Lokalität) der Wissenschaften konstruiert haben. Dies erlaubt 1. zu untersuchen, inwiefern diese Prozesse die "Sinologien" sowohl in China als auch in Europa disziplinär differenziert haben und 2. die Sinologien Frankreichs, Deutschlands und Italiens wieder einander näher zu bringen.
Publications
Authored Books
Journal Articles
Book Contributions
Edited Volumes
Conference Contributions
Thesis
Miscellaneous